Gustavus Authors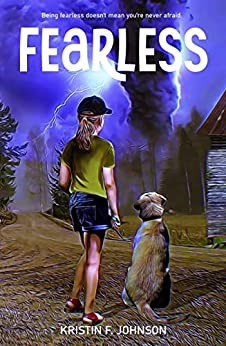 enlarge image
Product Description
A heart-warming tale about a girl who rescues a dog from a puppy mill. It's 2010 and the War in the Middle East is raging. But back home in Minnesota, Jessie Nelson wouldn't pay the war much mind except that her mom is over there fighting. Jessie's dad moves them to Grandpa's tornado-torn town in Southern Minnesota for the summer. But the town has its own troubles having suffered loss from a historic tornado and loss of local war veterans, some having died and some living with PTSD. Ever since Mom's letters from Afghanistan stopped coming, Jessie has been afraid something terrible has happened. Wanting to escape these tragic thoughts, Jessie bikes off. She quickly makes two new friends: shy Oscar from a family of military veterans and Nicky, an outrageous theater-kid. While biking along a quiet country road, the sound of terrified howling leads the kids astray. In a backwoods barn, the kids discover a puppy mill with dozens of malnourished, neglected dogs.
Against the boys' protests, Jessie insists they have to do something.
While Jessie knows she can't save all the dogs, she can save one. Using a rickety wheelbarrow, Jessie and the boys cart an older yellow Labrador home. But Jessie soon discovers stealing a skittish dog from two bad dudes proves downright dangerous.
If you loved Wish by Barbara O'Connor, Stay by Bobbie Pyron, Where the Red Fern Grows by Wilson Rawls, or Because of Winn Dixie by Kate DiCamillo, then you'll love Fearless.
Kristin F. Johnson is a former elementary media specialist and librarian. She has won two Minnesota State Arts Board grants for her middle grade stories. This is her tenth book for kids.
Binding Paperback