Diploma Frames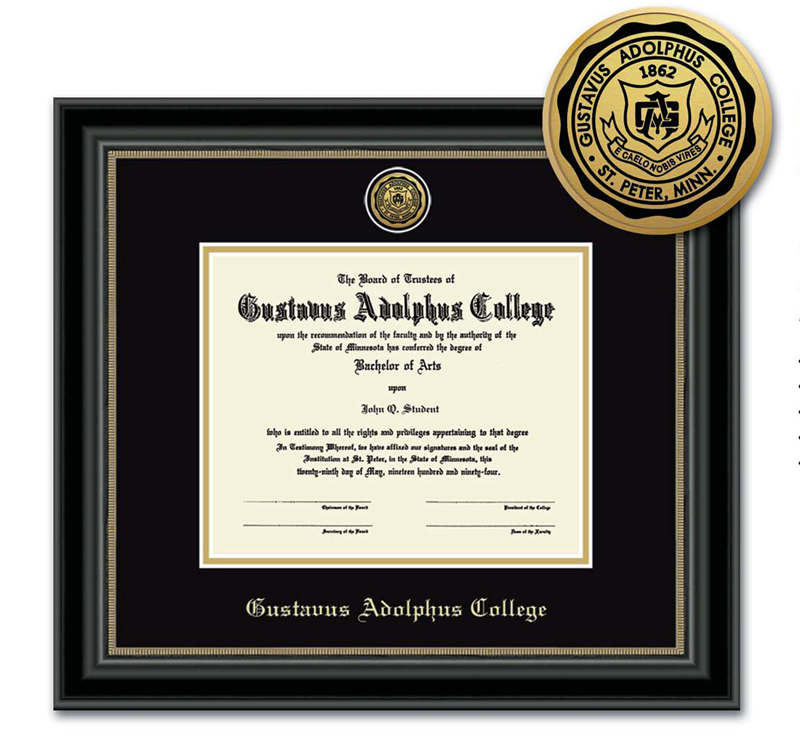 enlarge image
Product Description
NOIR - GOLD ENGRAVED MEDALLION WITH GOLD EMBOSSED SCHOOL NAME. BLACK AND GOLD DOUBLE MATTING. MADE IN USA.
THIS FRAME FITS DIPLOMAS (8.5" X 11") FOR GUSTAVUS GRADUATES OF 2012 TO PRESENT.
IF YOU GRADUATED PRIOR TO 2012, PLEASE VISIT WWW.DIPLOMAFRAME.COM AND ENTER GUSTAVUS ADOLPHUS COLLEGE AS YOUR SCHOOL TO CUSTOM ORDER YOUR FRAME TO FIT YOUR 6" X 8" DIPLOMA.